SRK asked me how I liked the movie, I told him…: Rinku's 'Jawan' experience
NEW DELHI: Life has changed considerably from the 1990s to now for everyone across the world and it's no secret that so has the game of cricket. The slam bang version of the game, ie – T20s, has helped budding cricketers go from completely unknown entities to superstars in the space of a few deliveries or overs. Such is the relentless pace and impact of T20 cricket, that hero worship among fans is no longer restricted to just a handful of cricketers. There are many jostling to find space there.
One cricketer who shot to fame, recognition and superstardom in a very short period of time is Rinku Singh. Though he had been around for a while, especially in Uttar Pradesh cricket and also in the IPL for the Kolkata Knight Riders, the pocket-sized dynamo's capabilities of launching an all-out attack with the bat from the word go and snatching a win from the jaws of defeat was showcased the most in the last edition of the IPL.
Rinku's rise from a humble background to superstardom has been an inspiration for many. Rinku, who is known to be an extremely hard working cricketer and currently playing for Meerut Mavericks in the UPT20 League, became an overnight star when he hit Gujarat Titans' pacer Yash Dayal for five straight towering sixes in the last over of an IPL 2023 match, taking KKR to a miracle win.
Those five sixes in fact changed the life of this 25 year old lad hailing from Aligarh overnight.
Rinku, after that unforgettable knock, earned an international call-up for the India side for the three-match T20I series in Ireland. He played two matches on the tour and scored 38 runs at an average of 38, smashing three sixes, the most by an Indian batter in the series. The swashbuckling left-hander batted at a strike rate of 180.95.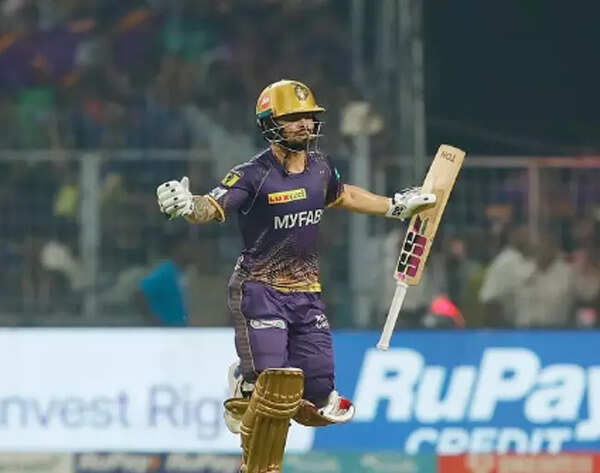 Image credit: Rinku Singh's Instagram
Rinku is now gearing up for the Asian Games 2023, to be held in Hangzhou, China, where he will be playing under the captaincy of Ruturaj Gaikwad.
The hard-hitting batter spoke to TimesofIndia.com in an exclusive interview about those five majestic sixes, his family, watching Shah Rukh Khan-starrer Jawan, the Asian Games, and much more…
How would you say your life changed after those 5 sixes?
It took time for me to realize what I did. The feeling is indescribable. It took a while to sink in. Yes, those five sixes changed my life. Everyone knows about my background – the struggle my family and I have faced and how I have reached here. So, that match and those five sixes have played a big role in my career. Now, I have a new house. I am happy that I got a new house for my family. I have ensured my siblings are settled. I have changed the lifestyle of my family. I play cricket for my family and my family is my motivation.
It is not easy to hit five sixes in an over. It is very rare. It was special because my team was chasing and I was the last hope for a win. My team praised me a lot. My captain hugged me and my teammates hugged me. They were so happy. It was a surreal feeling. When your team is happy, what else do you need? It always feels good when you do something for your team and I will continue to do that.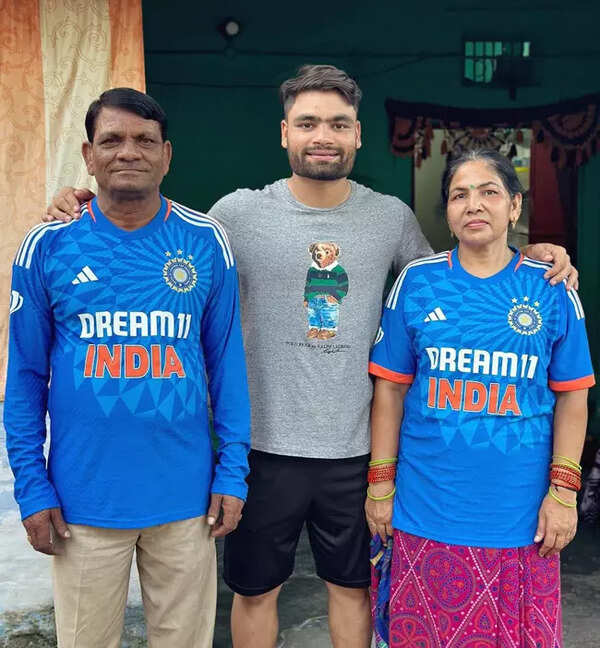 Image credit: Rinku Singh's Instagram
I am still the same Rinku and nothing has changed in me. Yes, one thing that has changed is that when I used to go out earlier, no one would recognise me. I could go out alone and roam around freely. Now, that is not possible. Now people mob me and click photos with me (laughs). That's the only difference in my life.
What was the dressing room environment after you pulled off that heist? Did any senior player or SRK say anything special to you?
Everyone was celebrating the win. I can't recall what I did at that time. The feeling was surreal. Seeing my team celebrating and jumping with joy was just amazing. Everyone praised me. Shah Rukh Khan sir also praised me a lot. He patted me on my back and hugged me. (Suresh) Raina bhaia also called and blessed me. He said Rinku – 'shabbash! tune kamaal kar diya' (Rinku, well done, you have done a commendable job".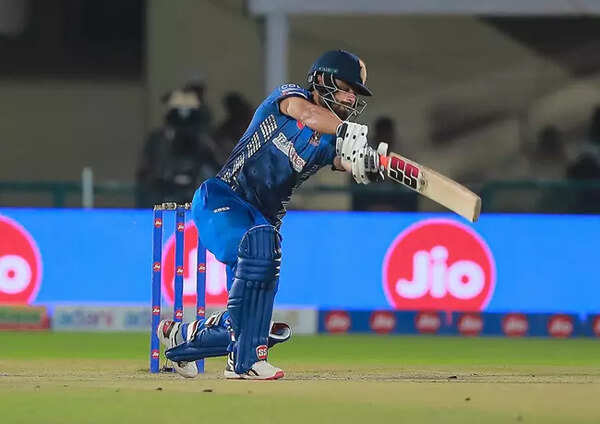 You are part of the India squad for the Asian Games. India are gold medal favourites and fans are expecting an India vs Pakistan final as well…
I am confident of an India vs Pakistan final in the Asian Games. I am also hoping for the same. We have got a strong and solid side. We have stars and talented players. We have a talented captain in Ruturaj (Gaikwad) bhai. I am really excited to play under him and join the Indian team as soon as possible. I am confident India will win a gold medal at the Asian Games. I am very excited.
You recently watched Jawan. What was that experience like? Any conversation you had with Shah Rukh Khan after watching the movie?
'Jawan' was amazing. I was excited to watch the movie and in fact posted a couple of pictures on my social media handles as well. SRK sir asked me how I liked the movie. I replied to him saying – 'Sir, it was an amazing movie. I loved it.' He (SRK) is just a wonderful person. He motivates people and gives everyone a lot of confidence.
What has the experience of playing in the UPT20 league been like?
I am really thankful to the Uttar Pradesh Cricket Association for organising this tournament. This tournament is a big stage for youngsters to showcase their talent and learn from seniors. This is good for players and their families too. Now families are getting to watch their kids on television screens. This is a big exposure for everyone involved.