Stokes comes out of ODI retirement ahead of World Cup
Ahead of England's campaign to defend their 50-over men's World Cup title in India, all-rounder Ben Stokes has made a U-turn on his previous decision to retire from one-day internationals.
Thirteen months ago, Stokes, who is also the Test captain, stepped away from the ODI format due to the taxing demands of being a multi-format player, coupled with concerns about a persistent left knee injury.
This injury led to him refraining from bowling in the final three Tests of the recently concluded Ashes series against Australia.Despite this setback, Stokes, renowned for his pivotal role in England's victory over New Zealand in the 2019 World Cup final at Lord's, may now take on the role of a specialist batsman as England strives to retain their crown in India, commencing in October.
In the upcoming month, England have scheduled four warm-up ODIs against New Zealand on home turf. Stokes, featured in a 15-player squad announced on Wednesday, might be a key figure in the line-up, which is expected to resemble the squad that will eventually travel for the World Cup.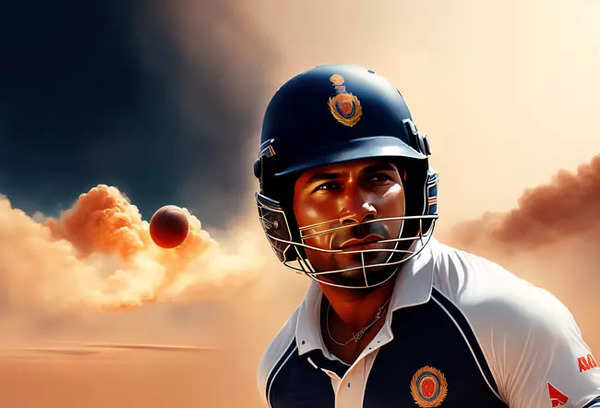 (AI image)
England and Wales Cricket Board (ECB) men's team selector Luke Wright said: "Any series against New Zealand is closely fought and will provide us with an ideal opportunity to test ourselves against one of the best teams in the world.
"The return of Ben Stokes only adds to that quality with his match-winning ability and leadership. I am certain that every fan will enjoy seeing him back in an England ODI shirt again."
(With agency inputs)