Team India may head to Australia without apparel partner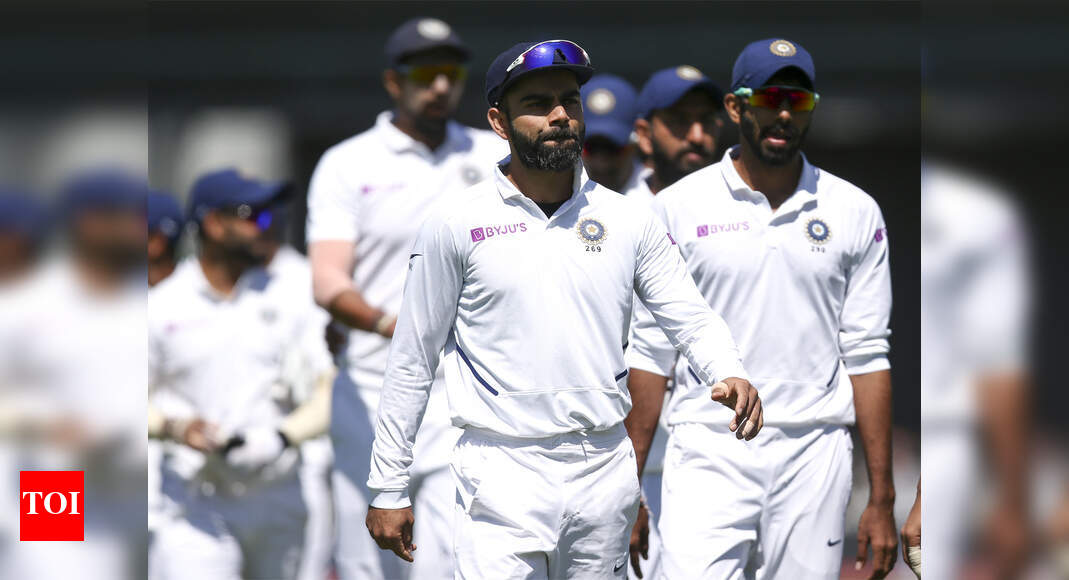 MUMBAI: The Indian team, it appears, has been left with no choice but to travel to Australia without an apparel sponsor. With Nike's Team India contract ending last month and no company coming forward with a bid when the BCCI floated a tender last month, time is short for the cricket board to get a replacement within the next three weeks.
The BCCI had, anyway, been looking to do away with the tender process to bring in the new apparel rights partner and, instead, was in discussion to invite potential bidders to come, sit across the table and "discuss".
However, with time running short to find an apparel sponsor within the next couple of weeks, before the team flies to Australia – immediately after the IPL – the cricket board appears to be making up its mind on not issuing a fresh Invitation-To-Tender (ITT).
BCCI had last floated a tender for apparel rights in August with bids to be submitted on September 1. However, none of the parties that had shown interest by picking the bid document – sports kit-manufacturing giants Adidas & Puma included – came to the bidding table.
Those in the know say instead of an ITT, the Board was contemplating floating an ITN – Invitation to Negotiate – following which, it expects to sit "face-to-face" with interested parties and work it out.
While there is interest to pick up these rights, understandably at a relatively cheaper price given the Covid-hit market, industry executives point out to "other issues" the BCCI needs to sort out if the ITN must work out well for all parties concerned.
A) BCCI needs to take merchandise and licensing seriously.
B) They haven't really drawn any plans on how they intend to create this right space into revenue verticals.
C) There are no plans to counter the fake merchandise, which is a serious concern.
D) "There seems to be no marketing plan around supporting the people investing in these rights," say those tracking developments.
Nike's 15-year-long association with BCCI came to an end this September and the US-based sports kit manufacturing giant did not show interest in continuing any further.
Those in the know say, "There are interested parties. Maybe not at the same value, which is understandable, but their primary question is what further value can they draw from their investments?"
When the tender was last floated, Adidas and Puma, alongside Dream11's parent company Sporta Technologies Ltd, Disney – which is big in apparel sponsorships in US markets, ITW Consulting (for MyCircle11) and Universal SportsBiz – the parent company of apparel brand Wrogn, had picked up the tender documents.
The base price in the tender had been scaled down by 31% to Rs 61 lac per game as compared to Rs 88 lac per game that Nike was paying the BCCI in the previous contract along with a separate minimum guarantee of Rs six crore per year.