The five goals that took the Indian hockey team back to the podium
It has never been written in cold print in the last 41 years: India win an Olympic medal in hockey. The day in 'bronze' finally arrived on August 5, 2021, after that gold-medal day of July 29, 1980. In between, India had drawn a blank across nine Olympics. No medals.
But on Thursday, a team that everyone who knows hockey believed can win, did win. Doesn't really matter that it's a bronze and not a gold. It's a huge step forward for Indian hockey. After all this is not just a medal, it's an emotion that will rekindle love and passion for the sport which was once the nation's heartthrob.
In cricket World Cup-winner Gautam Gambhir's words: "Forget 1983, 2007 or 2011, this medal in Hockey is bigger than any World Cup! #IndianHockeyMyPride." That is what hockey can do, and only hockey can do that.
Forget 1983, 2007 or 2011, this medal in Hockey is bigger than any World Cup! #IndianHockeyMyPride 🇮🇳 https://t.co/UZjfPwFHJJ

— Gautam Gambhir (@GautamGambhir) 1628133569000
The 5-4 win over Germany will be re-telecast and re-run many times in the years to come. Timesofindia.com is starting that process, with a recap of the five India goals that entered the history books and took the Indian men's hockey team back to the Olympic podium after 41 years.
Here are those five blows that knocked Germany out of medal contention and gave India a historic bronze: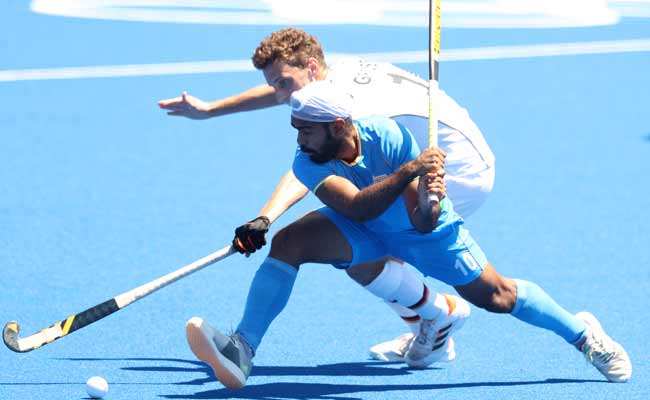 (Getty Images)
17th minute, Goal No. 1: Brought into the 16 after being rested for the semifinal against Belgium, 'Alternate Player' Simranjeet Singh scored with a reverse hit, which is called the tomahawk in hockey terms. The goal brought India level at 1-1 with the Germans.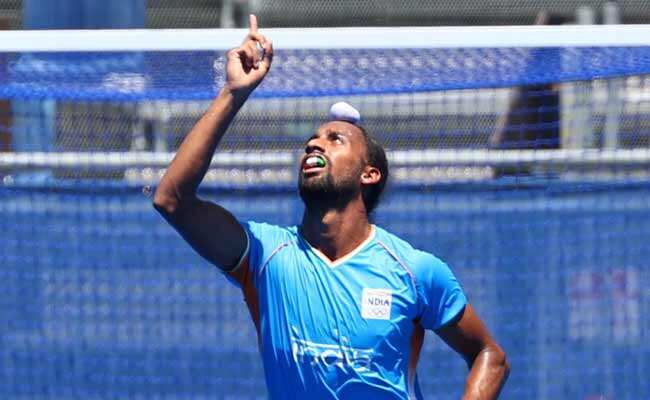 (Reuters Photo)
27th minute, Goal No. 2: The Germans had taken a 3-1 lead in the second quarter, but midfielder Hardik Singh's confidence from a brilliant solo effort in the quarterfinal against Great Britain was sky high. He cut down Germany's lead to 2-3.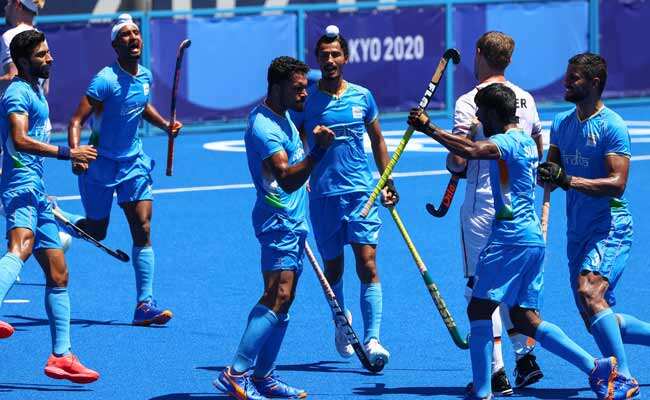 (Reuters Photo)
29th minute, Goal No. 3: A minute before half-time, Harmanpreet Singh showed why he is regarded as one of the best drag-flickers in the world. India earned a penalty corner and the macho defender brought the scoreline level at 3-3.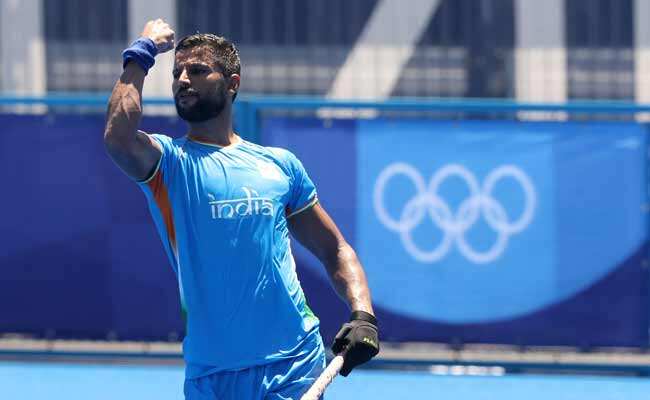 (Getty Images)
31st minute, Goal No. 4: The veteran India defender Rupinder Pal Singh, who has passed on the drag-flick baton to Harmanpreet, raised his hand in his signature celebration to put India ahead 4-3 off a penalty corner. This was the first time in the match that India took the lead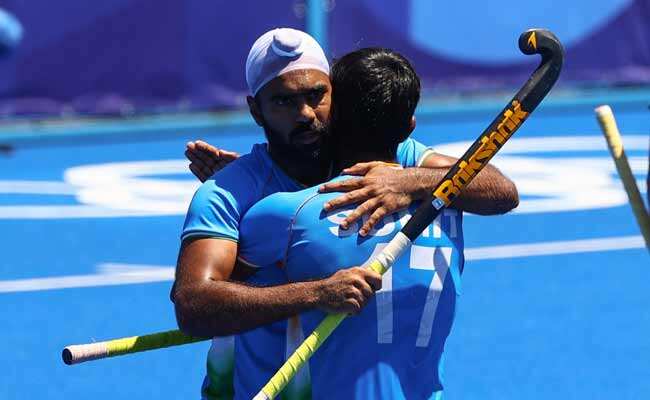 (Reuters Photo)
34th minute, Goal No. 5: The attacking midfielder Simranjeet further stamped his authority on India's historic campaign by scoring his second goal of the match and turning the scoreline 5-3 in India's favour. India were suddenly up by two goals and the momentum was on their side. That goal in fact turned out to be the difference in the end, especially after Lukas Windfeder's 48th minute strike brought the game close at 5-4. But the Indian players gave it their all, defending the last 12 minutes of the match with their lives to seal a podium finish.