There were too many dot balls in middle overs: MS Dhoni
NEW DELHI: Chennai Super Kings captain Mahendra Singh Dhoni said middle-overs slump as the reason for his team's three-run defeat against Rajasthan Royals in an IPL match on Wednesday.
Dhoni, who scored 32 off 17 balls, couldn't hit a last ball six but felt that the fate of the match was decided between seventh to 15th over in which Devon Conway (50 off 38 balls), Shivam Dube (8 off 9 balls) and Moeen Ali (7 off 10 balls) couldn't get going against Ravichandran Ashwin (2/25) and Yuzvendra Chahal (2/27).
"There was not a lot in it for spinners, but in the middle period, there were too many dot balls. If the (ball) is stopping and turning off the surface, then it is fine. But that was not the case here," Dhoni said at the post match presentation ceremony.
"We (him and Ravindra Jadeja) were the last batting pair, early in the tournament, you can't go hard, keeping the NRR in mind as there were too many overs to go. We kept it slightly late in the middle overs. We could have taken more singles. And we couldn't go hard immediately," the former India captain said.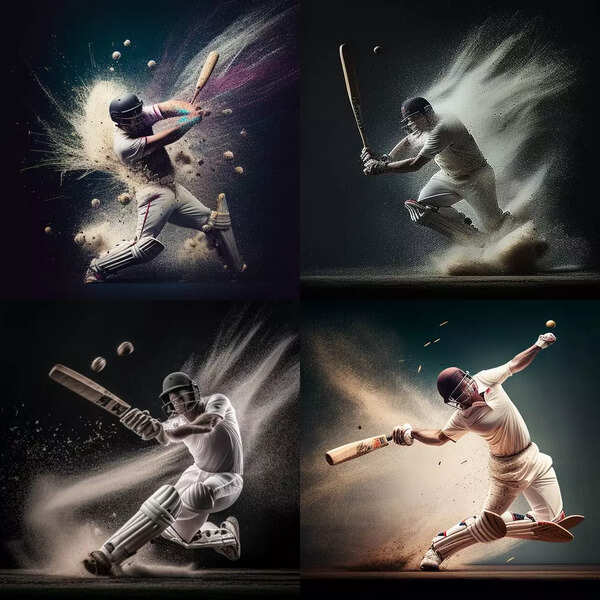 On hitting three big sixes, Dhoni said that he waited for the bowler to commit mistakes.
"I don't fancy too many things. I just wait for the bowlers to commit a few errors. The bowler was slightly under pressure in the last over. You need to back yourself. My strength is to look to hit straight."
He was also disappointed that his batters couldn't cash in on the dew factor.
"We saw the amount of dew, and after the first few overs, it became relatively easy. We should have done better with the bat.
"Overall, the bowlers did well. [On 200 games as captain] I am not big on milestones. How does it matter if it is 199 or 200. It is a compliment to play 200 games. Thanks to almighty. But as I said nothing special," he said.
Winning skipper Sanju Samson credited his side's bowlers for staying calm even as the match became tense towards the end.
"The bowlers kept their cool at the end and bowled really well, we also held on to our catches. I don't have good memories at Chepauk, never won here and wanted to win today.
On Dhoni's quick fire, Samson said "Last two overs were tensed, I tried to push it deep but you are never safe with that guy (Dhoni). You have to have respect for that guy and to what he can do. Nothing works against him."
(With inputs from PTI)