'Unfortunate you are …': Union minister's reply to Sonia's letter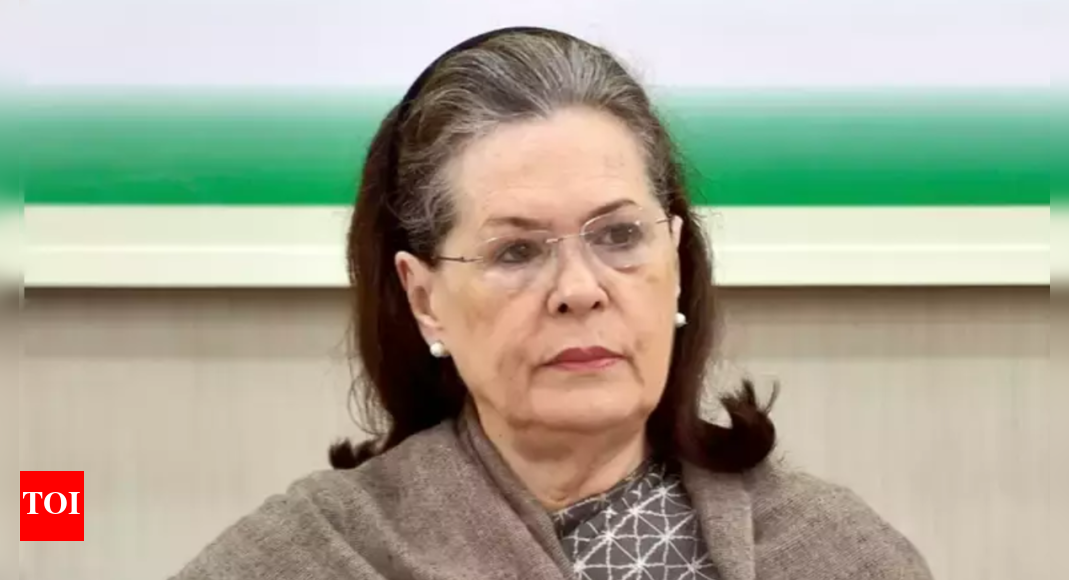 NEW DELHI: The Centre on Wednesday responded to Congress leader Sonia Gandhi's letter to Prime Minister Modi and said she was trying to politicize the functioning of Parliament. Minister of parliamentary affairs Pralhad Joshi in his reply to Sonia's letter said "It is unfortunate that you are trying to politicise the functioning of Parliament and creating a controversy where none existed."
Earlier today, Sonia had written to PM Modi pointing out that no agenda has been listed for the special Parliament session and raised nine issues, including violence in Manipur, for discussion during the five-day session.
Stating that Sonia Gandhi is perhaps not aware of the parliamentary traditions, the minister writes: "There is never any consultation with political parties before calling a Parliament session. The agenda and the issues are discussed with the opposition parties only after the President calls for a session and before the actual session gets underway."
"Never before has the agenda been shared while calling a session of Parliament," the minister said in his reply.
Referring to the issues raised by Sonia Gandhi, Pralhad Joshi writes: "Most of the issues mentioned by you were discussed in detail during the no-confidence motion debate held recently and the government had responded to them." "Our government is always ready for debate on any issue," he adds.
In her letter, Sonia Gandhi had written: "I must point out that this special session has been convened without any consultation with other political parties. None of us have any idea of its agenda. All we have been communicated is that all five days have been allocated for government business."
"I earnestly hope that in a spirit of constructive cooperation, these issues will be taken up in the forthcoming special session," she said. The issues listed by Sonia Gandhi included Centre-state relations, rise in cases of communal tension and border transgressions by China.
Several BJP leaders reacted strongly to Sonia's letter. Union minister Piyush Goyal said, "It is sad that Sonia Gandhi, Congress party and opposition has tried to politicise it … I request Sonia Gandhi and her party to take part in the special session…Congress does not have issues …They only give statements to divide the nation."
"It's not the first time but it always happens that whenever a session begins only the dates are decided. The agenda is developed as the session comes closer," said Union minister Meenakshi Lekhi
(With inputs from agencies)