US hints Russia and China 'less likely' to sign on joint declaration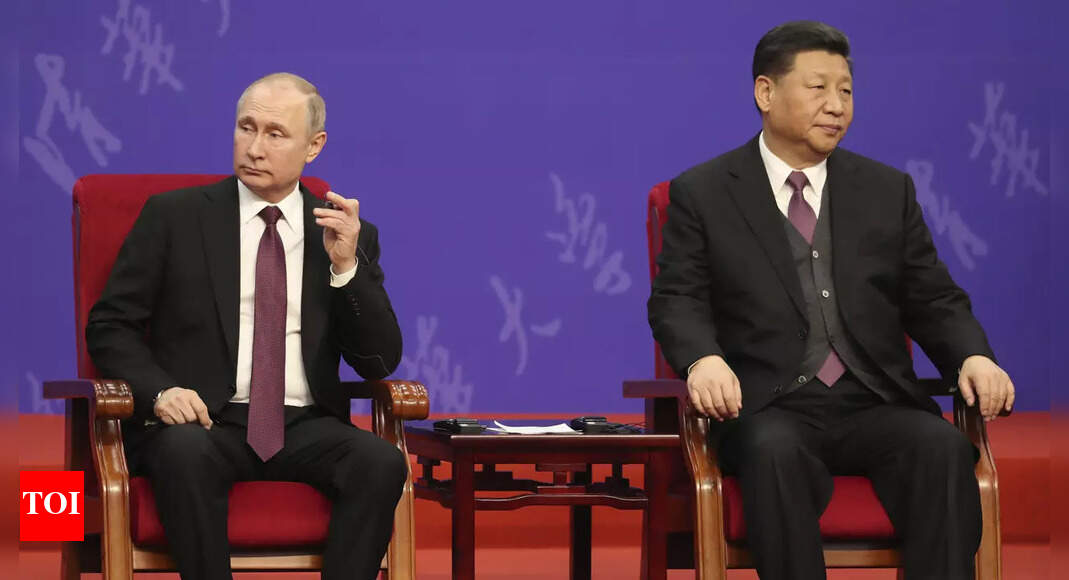 NEW DELHI: The US has hinted that there is a chance that the G20 summit in India may end up without a joint declaration as Russia and the West continue to spar over the Ukraine war among other issues.
There are question marks over G20 agreeing to a joint declaration as Russian foreign minister Sergey Lavrov has already said that his country will block any summit proposal that doesn't reflect Moscow's views on Ukraine and other crises.Moreover, both Russian President Vladimir Putin and Chinese President Xi Jinping have decided to skip the G20 summit in India. Commenting on the absence of Putin and Xi Jinping from the G20 summit, external affairs minister S Jaishankar said there is nothing unusual about it and it's not linked to India.
G20 Sherpas are currently working diligently to finalize the declaration that Prime Minister Narendra Modi and leaders from G20 nations will adopt over the weekend. Nonetheless, they are grappling with the formidable task of forging a consensus.
Responding to a query regarding the US optimism about a joint declaration at the G20, a top White House official remarked that achieving consensus among the G20 nations is akin to getting "twenty clocks to chime at the same time."
"We hope so. We certainly hope so. But, I mean, I think you know it's difficult to get 20 clocks to chime at the same time, so we're going to have to – we're going to work on this. We know that the Indians also would like to see a joint communique if you will, so we'll see where it goes," John Kirby, the National Security Council (NSC) coordinator for strategic communications, said.
Pointing out the main goals of the G20 Summit, Kirby continued, "So one of our main goals heading into the G20 is to help reshape and scale up multilateral development banks like the IMF, like the World Bank. We know that these institutions are some of the most effective tools for mobilizing transparent and high-quality investment in developing countries. And that's why the United States has championed the major effort that is currently underway to evolve these institutions so that they're up for the challenges of tomorrow."
US President Biden will arrive in New Delhi on Friday to participate in the G20 Summit.
(With inputs from agencies)