Watch: Arshdeep Singh breaks super expensive stumps twice
Given the responsibility to defend 15 runs in the final over of the match against Mumbai Indians at the Wankhede Stadium on Saturday, the Punjab Kings pacer Arshdeep Singh not just did the job but also came close to a hat-trick after breaking the middle stump twice off successive deliveries.
These stumps are very expensive because of the LEDs and microphone wiring placed inside them. According to reports, a full set of LED stumps with the zing bails, which light up when displaced, cost Rs 25-30 lakh approximately. Arshdeep's over might not have been expensive in terms of runs given, but was an expensive one in terms of the damage caused!
The high-scoring IPL game at the Wankhede Stadium saw Punjab notching up 214/8 with contributions througout the batting card that was led by stand-in skipper Sam Curran's 29-ball 55.
Arshdeep's 4/29 then stood out in Punjab's bowling effort in a 13-run win.
Bowling the final over of the match, Arshdeep first cleaned up the dangerous Tilak Varma and then castled the Impact Player Nehal Wadhera, yorking both the batters to hit the middle stump that was broken on both the occasions.
On the hat-trick ball, Arshdeep's attempt to york Jofra Archer went a little wide. However, he conceded just a couple of runs in the over to lead Punjab to victory.
It was a remarkable comeback by Punjab bowlers, who were at one stage struggling against Suryakumar Yadav (57) and Cameron Green (67). But Arshdeep scripted the turnaround by dismissing Suryakumar in the 18th over.
The four-wicket haul also helped Arshdeep accomplish the feat of 50 IPL wickets, while it took him atop the list of wicket-takers this season with 13 wickets in 7 matches to be in possession of the Purple Cap.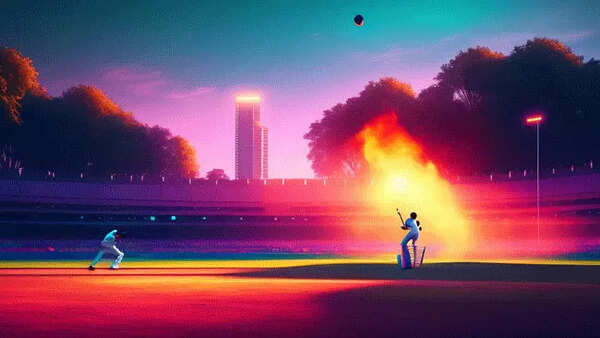 (AI image)