Watch – 'Selfie next time': Virat Kohli's promise to a fan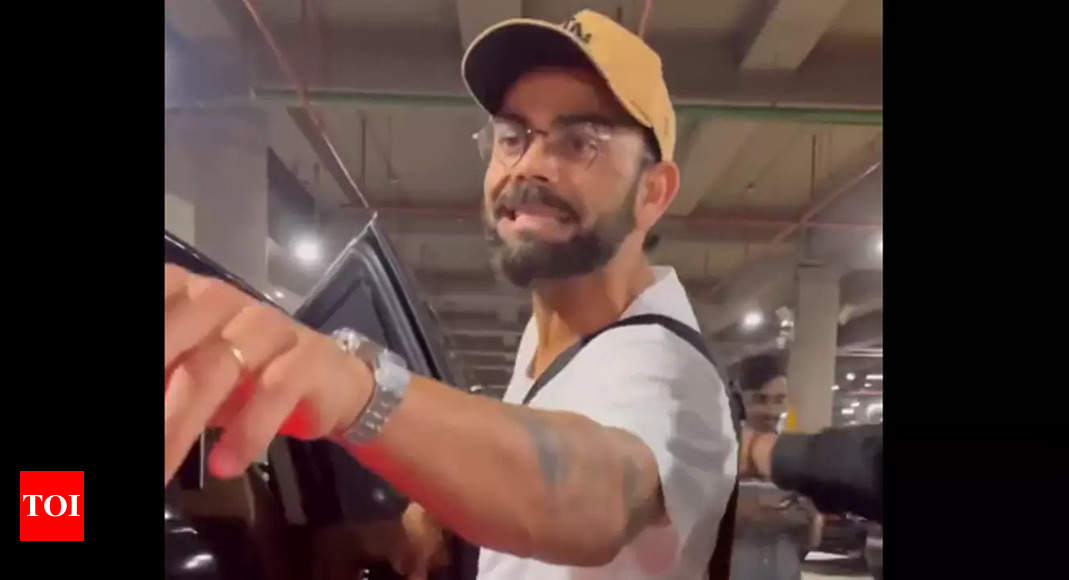 NEW DELHI: Virat Kohli is one of the most loved cricketers around and his fans leave no stone unturned when they spot their favourite player in public places to take pictures or selfies with him.
The former India skipper has a significant social media presence and is also considered a youth icon and role model for aspiring cricketers.
In a recent video that was doing the rounds on social media platform X, which was formerly known as Twitter, Kohli was captured engaging with an enthusiastic fan at an airport.
Kohli was seen in a hurry but assured the fan of a selfie before his departure to Sri Lanka, scheduled for August 23. This incident took place as Kohli was preparing for the 2023 Asia Cup.
Kohli, who is not a part of ongoing T20I series against the West Indies, will be seen in action during high-profile tournaments like Asia Cup and the ICC Cricket World Cup later this year.
With 8,676 runs in 111 Tests with 29 centuries and 29 fifties each, 12,898 runs in 275 ODIs with 46 centuries and 65 fifties and 4,008 runs in 115 T20Is with one century and 37 fifties, Kohli is one of the most successful batters of all time.