Watch: Surya meets Pakistan's social media sensation Saqib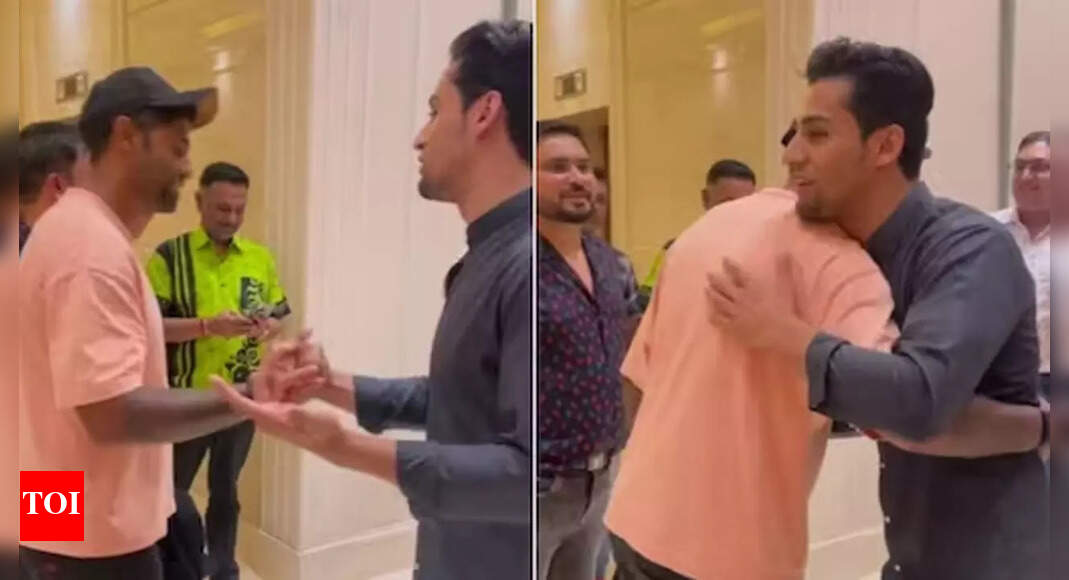 NEW DELHI: Indian cricket team stars have a big fan following across the world and even in neighbouring Pakistan there are many who share a lot of love and respect for them.
The players too are well known for greeting their fans with affection and warmth and Suryakumar Yadav in one such instance on Wednesday met a Pakistani fan, who is also a social media sensation in the country.
Famous for his 'Maro Mujhe Maro' viral video, Pakistan's Momin Saqib shared a video of his recent meet-up with Suryakumar in Sri Lanka where the teams from the two nations are playing the Asia Cup.
With hugs and words of praise all around, both Saqib and Surya had a light-hearted and cherishing conversation.
Dynamic Surya on Thursday also turned 33 years old as wishes poured in for him from all quarters.
India and Pakistan have met twice in this year's Asia cup so far. While the first game was a wash out, India beat Pakistan handsomely in the second contest.