Watch: What Rohit has to say about facing these fast bowlers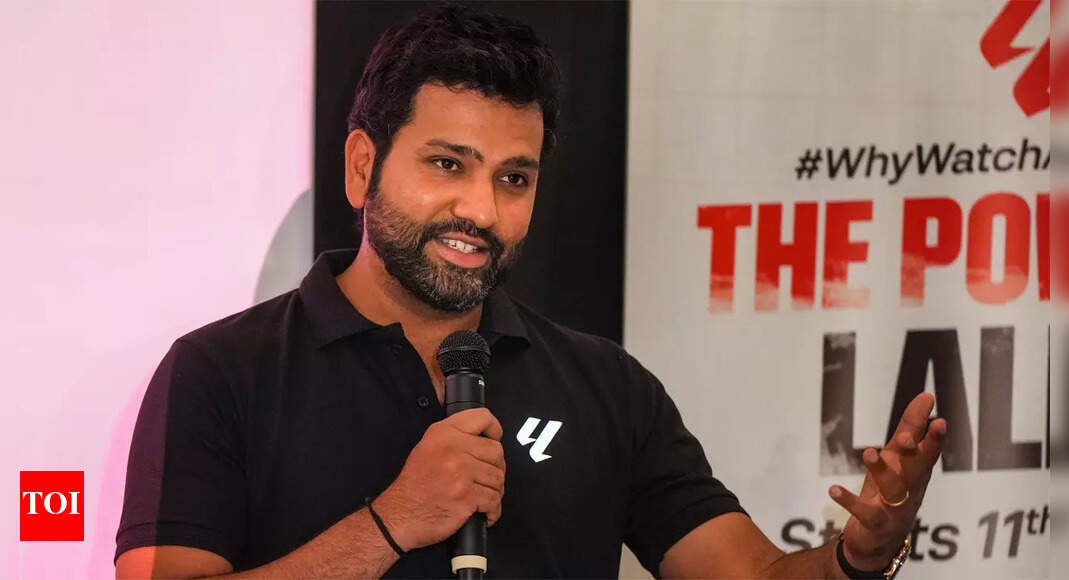 NEW DELHI: India skipper Rohit Sharma's ability to dismantle fast bowlers with his impeccable timing and sublime technique is known in the cricketing arena.
Rohit's exquisite footwork and balance allow him to seize control of any delivery that helps him play brilliant drives or unleash commanding pulls and cuts but there are two fast bowlers in the world right now which he doesn't want to face.
In a video posted by ICC on Instagram, Rohit was asked who he would prefer facing among fast bowlers Shaheen Afridi of Pakistan and Mitchell Starc of Australia.
Pat came the reply: "None. Both are quality, quite threatening with the new ball. Can swing the ball, quite fast." However, Rohit made it clear that he prefers facing pacers more than spinners.
The opening batter also let his fans know that pull shot is his favourite shot.
When he was asked to choose between India's two ODI World Cup victories in 1983 and in 2011, Rohit said: "It's a tough one honestly but I would prefer both actually."
Rohit also hilariously refused to sit with Ishan Kishan and Yuzvendra Chahal in a team bus in order to keep himself calm.
"None because before I go to the game, I want calm, I want peace, and none of these guys bring any of those, so none," said Rohit.