We religiously followed protocol, surprised virus entered bio-bubble: Khaleel Ahmed
NEW DELHI: "There is nothing more important than life right now" – India and Sunrisers Hyderabad left-arm pacer Khaleel Ahmed told TimesofIndia.com as he took a taxi from the airport to his hometown – Tonk in Rajasthan, after IPL 2021 was suspended.
Khaleel was in his hotel room in Delhi when one of the members of the SRH team management knocked on his door and asked him to stay inside and wait for further instructions. After some time, there was another knock on the door and the message was 'pack your bags, you have to go back home.'
This was after Wriddhiman Saha of SRH tested positive on the same day that SRH were supposed to play MI.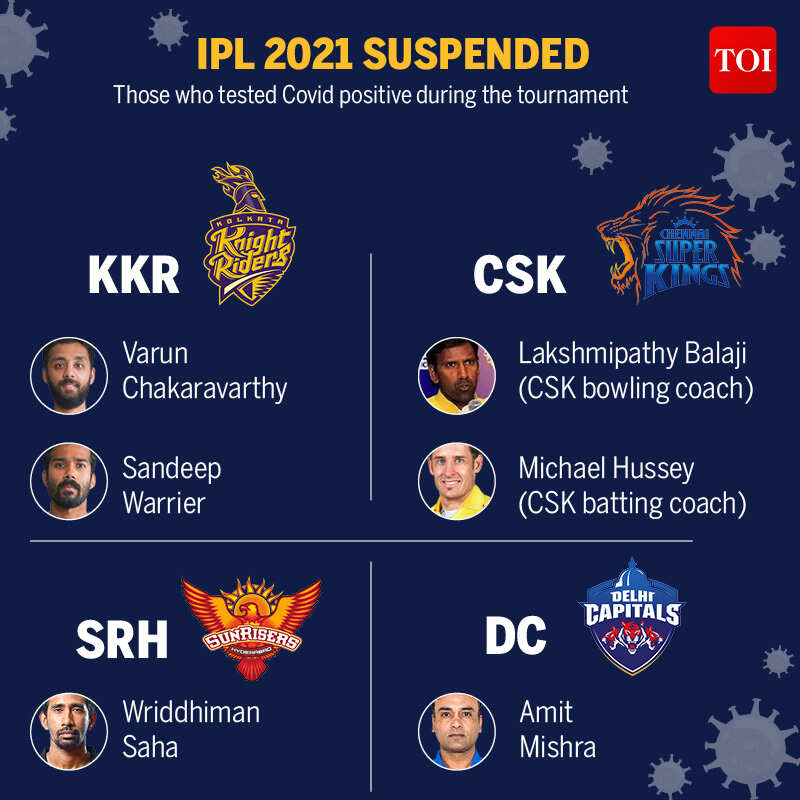 "I was in my room and I was informed that someone from our team has tested positive. We were all asked to remain in our rooms and wait for further instructions from the BCCI. After some time, the BCCI protocols list came in and we were asked to pack our bags and leave for home. BCCI and the franchise asked us to reach home safely. This was the first thing they conveyed to us. We will wait for further instructions from the management," Khaleel told Timesofindia.com in an exclusive interview.
The IPL was suspended indefinitely by the Board of Control for Cricket in India (BCCI) on Tuesday after multiple COVID-19 cases came to light among players and support staff, across teams.
As TOI reported earlier, the dreaded virus travelled from the KKR camp to the DC camp, as Sandeep Warrier seemed to have picked up the infection from KKR team-mate Varun Chakravarthy, who was taken out of the bubble for a scan. Later, KKR and DC camps were scheduled at the same time and Warrier met DC spinner Amit Mishra. Mishra also tested positive later.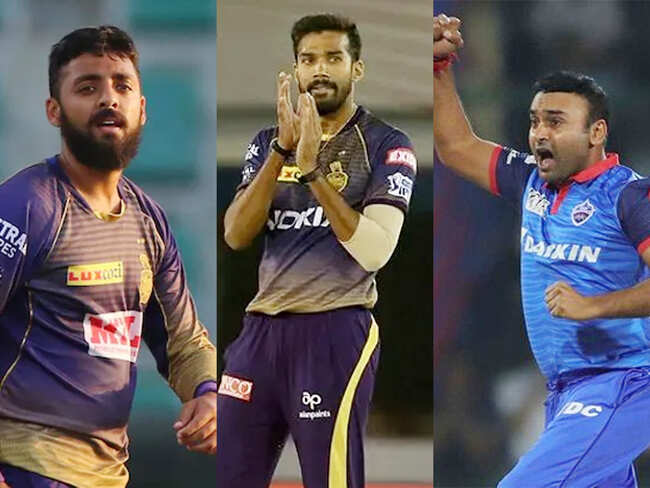 Varun Chakravarthy, Sandeep Warrier and Amit Mishra (BCCI/IPL Photo)
However, it's still not clear how Wriddhiman Saha of SRH tested positive. And Khaleel echoed the sentiment that it's a big mystery.
"We all were in a bio bubble and were following strict guidelines. There was no chance of coming into contact with anyone. I am really surprised that it (virus entering bio bubble) happened. As per the protocols, we were asked to remain in our room, not to contact anyone (in person), proper hand wash/sanitisation, and wear masks. While dining or talking to any coaches or management, we were asked to wear masks. We all were following the protocols religiously and without any mistakes," the left-arm pacer told TimesofIndia.com.
Two earlier matches had already been postponed due to positive cases in the KKR (Varun Chakravarthy and Sandeep Warrier) and CSK (L Balaji – later Michael Hussey) camps. Once Saha and Amit Mishra tested positive, the BCCI had no option but to suspend the league for now and send the team contingents back home. The virus after all had penetrated four different team bio-bubbles.
"There is nothing more important than life right now. I respect BCCI's decision to suspend the IPL for now. Right now a couple of players have been infected and they might infect the entire team. So, BCCI took the correct decision to send us back home safely," Khaleel further said.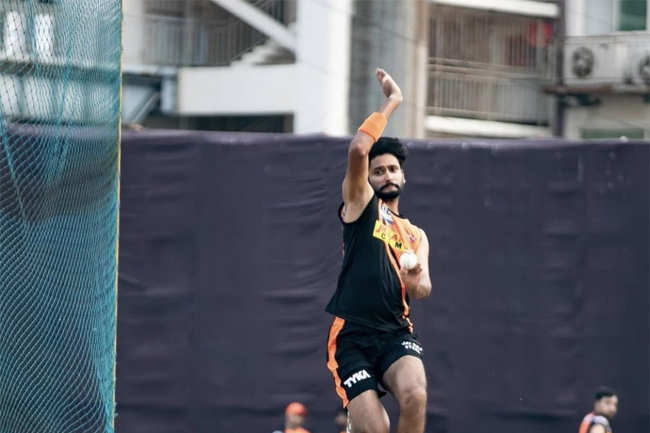 Khaleel Ahmed (Photo credit: BCCI/IPL)
Unlike the foreign players, the Indian players' passage back home was relatively simpler, after the league was suspended.
"BCCI has arranged everything for us and for overseas players too. They have taken full responsibility for our safety and ensured we reached home without any problem. The overseas players – Williamson, Warner, etc (of SRH). were also provided with full facilities," he said.
Khaleel is now at home with his family. He will be in isolation for a few days.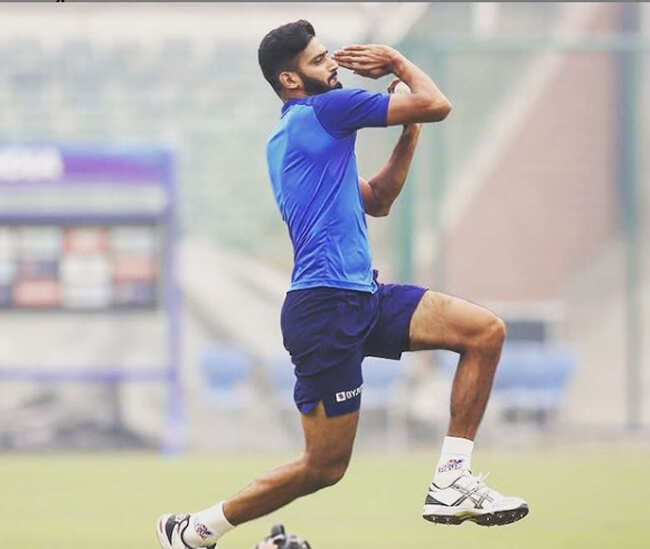 Image credit: Khaleel Ahmed's Instagram account
"I had already informed my family members that I will be isolating myself for 5-6 days in a room and then meet them. Because I want to protect my family as well. I have no information when the tournament (IPL) will resume. I have got so many messages from my friends. They expressed their disappointment over the IPL suspension. Some said they will be missing out on 3 to 4 hours of action and the online discounts on pizzas and other food (laughs)," Khaleel said.
Last year, the IPL was first postponed and then shifted to the UAE due to the first wave of COVID-19 pandemic in India. There is a possibility that the second phase of IPL 2021 can be held in the UAE too. There is a school of thought that this edition of the tournament ideally should have been held in the UAE from the beginning.