Why China is hiding more and more data from the rest of the world
BEIJING: China's abrupt decision to pause releasing data on its soaring youth jobless rate this week was the latest sign the Asian giant is increasingly restricting sensitive information — especially when it's unflattering to the nation's faltering economy.
The unemployment rate of people aged 16-24 fell into that prickly category, after hitting a record of 21.3% in June.
One fifth of young people being out of work is a troubling statistic for a ruling Communist Party obsessed with maintaining social stability.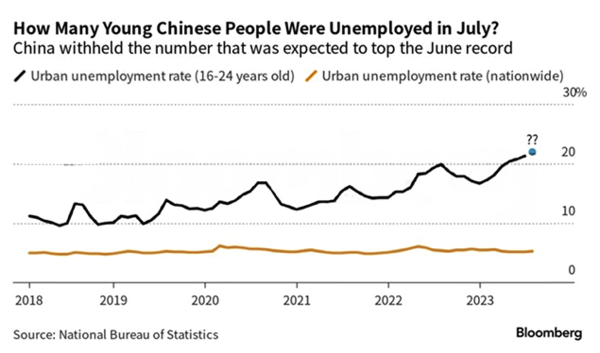 As China's economy battles a slew of threats to its economic expansion target for 2023, a wider range of data is being deemed unsuitable for public consumption. President Xi Jinping's ideological battle with the US has also motivated Beijing to ringfence data it believes could advantage the Biden administration.
While much of China's vanishing data disappears quietly, the decision to hold back the jobless rate was announced at a press briefing. The National Bureau of Statistics has a history of halting releases that are uncomplimentary for the economy, but they don't usually make the decision public.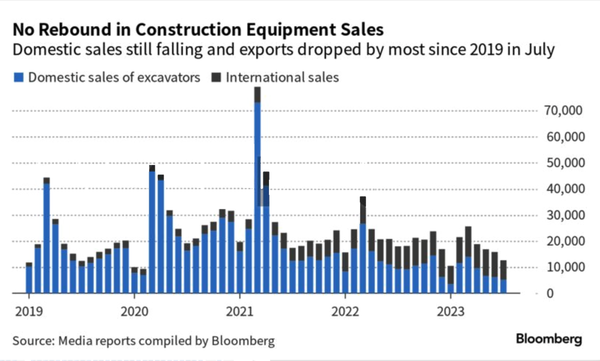 Here's a look at some of the datasets that have been restricted recently:
Youth Unemployment
The government last month indicated that July's figure would probably increase, setting another record. Then suddenly on Tuesday, officials said they would pause publishing the data, citing the need to iron out the method for how it is assessed.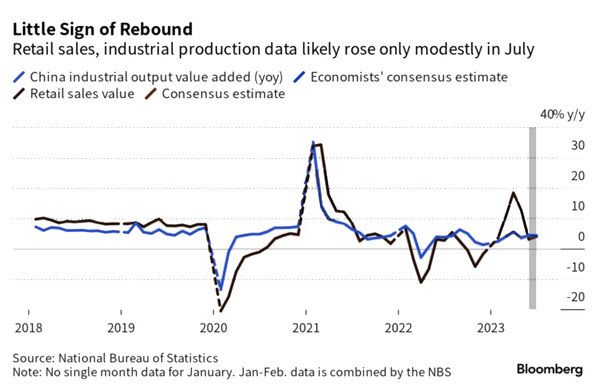 Calculating the actual employment rate is complex and it's plausible the government decided the changing nature of the economy and labor patterns means their current model isn't accurately reflecting reality. However, the timing of the move raises questions, given how the number was set to hit another record. The authorities indicated they may resume publishing the data in the coming months.
Land Sales
Numbers showing the amount of land developers bought and the price they paid have been missing from the monthly release. The data series goes back to 1998. The move came as the amount of land sold for development slumped more than 50% last year.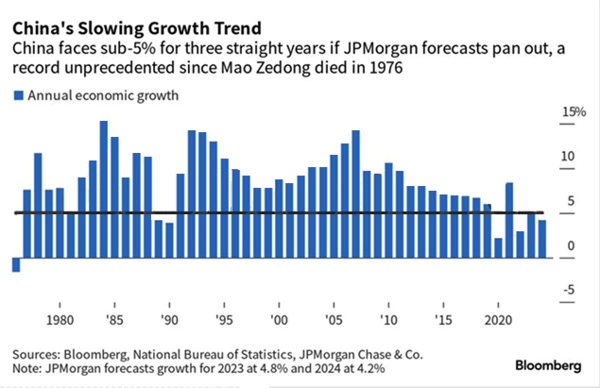 That decline indicated the housing crisis was worse than the government has said. Local government revenue from land sales last year only fell 23%, according to official figures.
Currency Reserves
Another curious data point is the amount of money the government holds in official foreign exchange assets, which has held remarkably steady since 2017. That's despite China running an increasingly large trade surplus over that period, which should have led to an increase in reserves.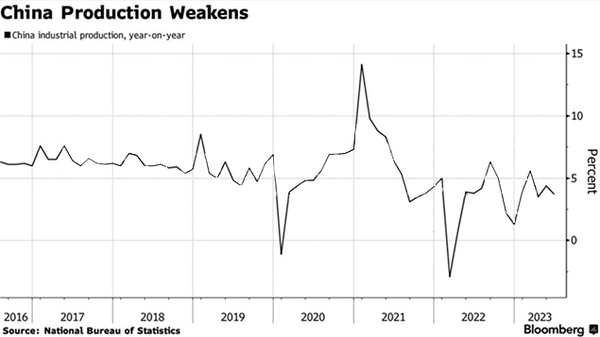 Brad Setser, the former US trade and Treasury official, suggests that half of the actual reserves are "hidden." Many of the nation's reserves don't show up in the official books of the People's Bank of China because they're stashed in "shadow reserves," appearing among the assets of entities such as state commercial lenders and policy banks, he said.
Despite the growing trade and current account surplus, the currency has also been stable, indicating that some of that money is likely being used to intervene in currency markets.
Bond Transactions
Even some data from the private sector has become unavailable. In March, the bond market was plunged into chaos after fixed-income brokers stopped supplying aggregated bond quotes to data vendors long relied on by traders. Transactions plunged by 30% to 60% from one day to the next after the two-day halt, which some media said was due to regulators trying to address data security concerns.
In May 2022, the main bond trading platform for foreign investors quietly stopped providing data on their transactions after record outflows in the nation's $20 trillion debt market.
Some corporate registration data are also no longer available to overseas clients. Meanwhile, Beijing has been investigating consultants and researchers who help global investors understand China.
Covid Deaths
Cremations in one of China's most-populous provinces surged by 72.7% year-on-year in the first quarter, Chinese financial media outlet Caixin reported in July, citing official data released by Zhejiang province.
That gave a rare insight into the scale of mortality after the government's sudden relaxation of coronavirus restrictions in December. And then the data vanished. The official statement was later removed from the internet, and Caixin deleted its report on that release.
It is unknown how many people actually died from Covid during the exit wave that began late last year as the country abandoned its attempt at stopping all infection. The government reported that there were nearly 60,000 Covid-related deaths in the first five weeks of that outbreak.
Academic Information
Since April 1, overseas access to parts of the popular academic database China National Knowledge Infrastructure has halted. That means foreign academics can no longer access Chinese dissertations, patents, statistics and conference proceedings, the University of California, Berkeley said in an online notice.
Others reported that access to statistical yearbooks and Chinese census data would also be affected. The change in access was to comply with a 2022 law on cross-border data transfer, according to a statement from the Chinese data provider.
Politicians' Biographies
It isn't just economic data that's harder to come by. Official biographies of senior politicians and officials have shrunk, with the new format only giving basic personal information in a few sentences instead of the detailed resumes that were common before.
There's also been at least three months when the Communist Party didn't publish a readout from its top decision-making body since Xi took a third term last October. The Politburo normally meets every month and releases a statement with some details of what was discussed. That didn't happen last November, January or May.
China's foreign minister was also abruptly removed from his role without explanation in July, after disappearing from public view for a month, adding to the information vacuum in elite Chinese politics.
Social media users were cynical about the government's latest swipe at information freedom on Tuesday. One popular post suggested the authorities had simply run out of options.
"You thought you couldn't get anything out of the toolbox except the megaphone," the post read. "Then after some digging, you found a blindfold."