Won't play in WTC final as it won't be ethical on my part: Pandya
MUMBAI: If there is one thing that strikes you about Hardik Pandya these days, it is clarity of thought. On the eve of leading India for the first time in an ODI against Australia at the Wankhede Stadium – Pandya was quizzed about whether he would consider the option of finally returning to Test cricket by turning out for India in the World Test Championship final against Australia at The Oval in June.
Pandya's response was clear, specific and left no room for confusion. India's T20 captain, who played his last Test in 2018 at Southampton against England, doesn't want to return to Test cricket unless he "goes through the grind and earns his spot." The star allrounder feels it won't be "ethical" for him to take up someone's place in Tests right now. The 29-year-old's presence would have added some much-needed depth and muscle both to India's bowling and batting, but it's clear that Pandya has set himself a long-term target for his Test return.
"No. I am an ethically very strong person. I haven't done 10% to reach there. I am not even a part of 1%. So, me coming there and taking someone's place will ethically not go well. If I want to play Test cricket, I'll go through the grind and earn my spot. Hence, for that reason I will not be available for the WTC final or future Test series until I don't feel that I have earned my spot," Pandya stressed.
He admitted that middle-order batsman Shreyas Iyer's recurring back injury was a deep concern for India a few months ahead of the ODI World Cup, and spelled out that India would need to "find solutions if he isn't around."
"There's no timeline (for Iyer's return). We have to hope for the best to wish him speedy recovery. I have been in that situation where back could be a problem. We'll miss him but we have to find solutions if he isn't around. If he is, he is of course welcome. There's a lot of time to think about how we can go forward," Pandya said.
Meanwhile, as the stand-in-captain, he confirmed that in Rohit Sharma's absence, the explosive, but inconsistent Ishan Kishan will open the batting with Shubman Gill, who has been in sublime form of late.
Though he has captained India in 11 T20Is, winning 7 of them, leading the side in the ODIs-Pandya is likely to be doing the job on a permanent basis in the future-will be a different kettle of fish. Analysing the difference of captaining in different formats, Pandya said, "ODIs are just an extension of the T20 game in which you have to make a lot of changes. You have to be at it because every over, every ball changes the game. In ODIs you have more set plans. Once you start something the same plan could be going on for six overs. It is just (about) how we can control that period."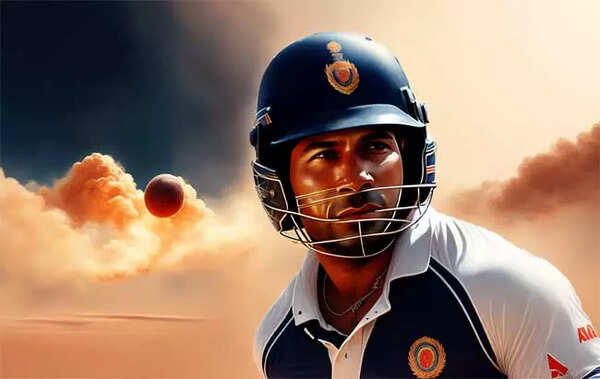 For a series which is placed so close to the IPL – the third and final ODI is on March 22 and the IPL starts on March 31- how does the team ensure that the players are focussed on the ODIs vs Australia for now, while keeping thoughts about IPL in the background?
Pandya felt that in a team of seasoned professionals, the question of whether the players would be motivated enough to give their 100% in a series just before the IPL didn't even arise.
"We all are professionals, and this is not the first time we are playing the IPL. This is going to be my ninth or 10th IPL and almost everyone has been around for far too long and playing for the country is a different honour and pride so that does not even come into question. To be very honest, I had to think about this question because I don't think any individual has got this thought of motivating more because the IPL is around. IPL is IPL…how we take it series-by-series, even the IPL will be the same," he explained.
How do these one after the other bilateral series-mostly scheduled in India- help India prepare for the knockout games in World Cups, where the team has been found wanting? Pandya felt that a bilateral series getting "close to the wire" offers the side a good chance to prepare for the pressure of the big games in big events.
"I don't think we have tried anything new. We will be trying to be a little brave which I think in the last couple of series we have done quite well. All these bilaterals are as challenging, they can get as close to the wire as they can. That is the only way we are going to learn and start playing under pressure of knockouts," he asserted.