World Cup: Who will Hardik Pandya replace once he returns fit?
NEW DELHI: Who should Hardik Pandya replace in India's eleven once the star allrounder makes a comeback from injury in the upcoming World Cup matches? The question will surely be playing on the mind of captain Rohit Sharma and the team management.
Pandya had slipped in his follow-through while playing against Bangladesh in Pune on October 19 and missed the clash against New Zealand and England because of an ankle injury.In Pandya's absence, the two-time champions made a few tweaks to their plans, bringing in Suryakumar Yadav and Mohammed Shami in the playing XI against New Zealand and England and managed to win both the games to go top of the table.
Shami, who was benched for the first four matches, made a rousing start by claiming five wickets in the match against New Zealand and bagged the 'Player of the Match' award and took four wickets against England in the next match. Meanwhile, Suryakumar played a quality knock in tough conditions against England.
Former India allrounder and 1983 World Cup-winning hero Madan Lal feels captain Rohit will need Pandya to be fit in the upcoming matches, especially the knockouts.
"India need Hardik Pandya in the team. We have five bowlers and all are talented and performing. Hardik gives you a sixth option as a bowler. He bats really well too. Over the years, he has learned a lot of things and has been a vital cog in the Indian setup," Madan told TimesofIndia.com in an exclusive interview.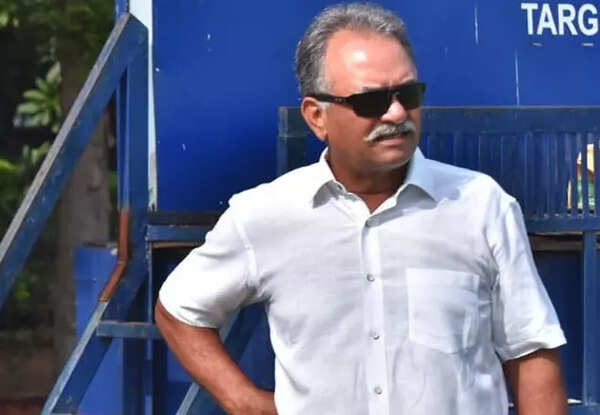 The 30-year-old allrounder is reportedly on the road to recovery and likely to join the squad in Mumbai ahead of the match against Sri Lanka, but his availability to play that game on November 2 is still not confirmed.
Pandya has played four matches in this World Cup so far and scored 11 runs as he had limited batting opportunities. He has also claimed five wickets.
Speaking from experience, as he performed an almost similar role for India in the historic 1983 World Cup campaign, Madan said Pandya's presence undoubtedly adds balance to the team.
Cricket World Cup crisis for Team India: Hardik Pandya's injury casts doubt on his 2023 world cup journey
"An allrounder makes a captain's life easy…We have seen Pandya performing on the big stage and he hasn't disappointed his captain. When I was playing in the 1983 World Cup, Kapil (Dev) paaji used me as a bowler and batsman too. I was also keen to perform and give results in both the departments," he said.
"An allrounder makes combinations easy. Rohit can go easily with five batsmen, five bowlers and one all-rounder, Pandya. So he then has one more batsman and one more bowler in Pandya," Madan added.
But who should make way for Pandya's return to the playing eleven? Madan feels Shreyas Iyer should be the one to sit out.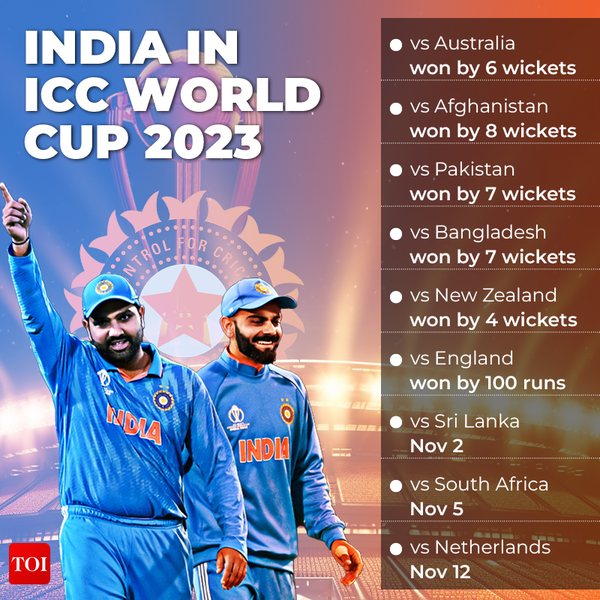 "If someone has to sit out, once Hardik is back, it should be Shreyas Iyer…He hasn't been impressive in the tournament. The way he is getting out to short-pitched balls is terrible. You can't play such shots. He has to sort out his own problems first…Suryakumar can come in at number five and Hardik at number six. KL (Rahul) can come in at number four then. This is the simple way to go forward," the World Cup winner said.
'SHAMI IS NO.1'
After Pandya hobbled off the field against Bangladesh, the team turned to Shami's experience as a bowler and it has turned into a blessing in disguise for the team.
In just two matches since replacing Pandya, Shami has taken nine wickets.
"He is still the number one bowler. When the tournament starts, a captain is always keen to play one extra batsman. Shami is a world-class bowler. Siraj is there too, and he is playing because he has that X factor in him. You need a bowler who can intimidate a batsman…You can't control the flow of runs. To do that, you will have to take wickets. Shami has done that in this World Cup. Jasprit Bumrah, Shami, Siraj is a lethal combination at the moment," Madan said.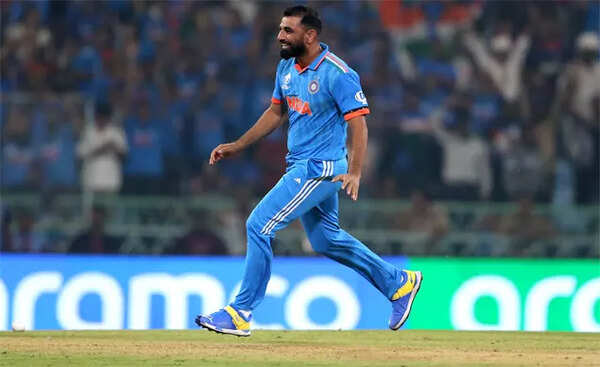 (ANI Photo)
'INDIA SHOULD BE WARY OF KIWIS, NOT AUSTRALIA'
With India, South Africa, Australia and New Zealand likely to be the four semifinalists, Madan feels the hosts are 'hot favorites' to lift the title on November 19 in Ahmedabad.
India, who won the first World Cup in 1983 under Kapil Dev's captaincy and then in 2011 under the leadership of Mahendra Singh Dhoni, are leading the points table at the moment with an all-win record in six matches.
India have defeated Australia, Afghanistan, Pakistan, Bangladesh, New Zealand and England so far; and they have to play three more matches in the league stage — against Sri Lanka, South Africa and the Netherlands.
"I don't see any team coming closer to these four (India, Australia, South Africa, and New Zealand)," Madan said.
"India should be wary of New Zealand, not Australia. New Zealand are playing a different game. They are a force to reckon with. They have a solid combination, more like India at the moment. Batting, bowling and fielding are all sorted for them," he explained.
"New Zealand always play tough and hard cricket. South Africa is a team I have always seen panicking. I hope they don't do it this time. They are playing amazing cricket. Australia can bounce back any time, any day, any moment," Madan concluded.