WTC Final: Looking at it as the first of 6 Tests in England, says Virat Kohli
India have taken the bold step of going in with five specialist batsmen, two frontline spinners in Ravindra Jadeja and Ravichandran Ashwin and the veteran pacer Ishant Sharma over young Mohammed Siraj for the WTC Final. Usually, India tend to play a sixth specialist batsman in overseas Tests.
With threat of rain looming over the Ageas Bowl and curator Simon Lee promising a pitch with "bounce, pace and carry" in the early English summer, the decision to field two spinners may seem a bit surprising. This will be the first time that India's three pace heavyweights — Ishant, Shami and Bumrah — will play together in a Test also featuring Jadeja and Ashwin.
The ground tends to offer assistance to the faster bowlers. Spinners took just six wickets between them in the three Tests played here last year. Overall, pacers have taken 120 wickets compared to 41 by the spinners.
In the two Tests India have played here and lost, their pacers took 20 wickets compared to just 9 by the spinners. It is worth noting that England spinner Moeen Ali's heroics (5/63 and 4/71) in the second of those two India losses, in 2018, came not in June but in late August-early September.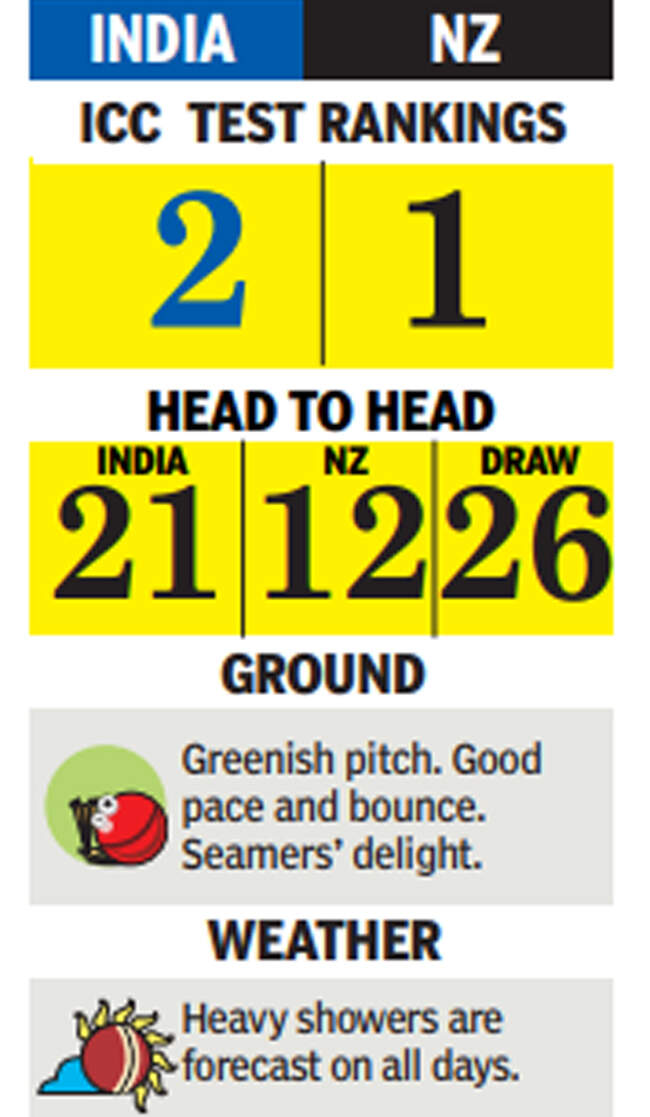 Captain Virat Kohli, however, explained that the team had planned to go in with the best players on offer regardless of the conditions. "For us it's about covering those bases, getting batting depth and the (best) bowling options. Weather forecast is something we're not focused on. We're not bothered about what the weather holds and whether we need to change the outlook of the team. Of course, day to day decisions will change (because of rain) but not the whole team altogether."
India's move to name the XI in spite of the prospect of a rainy opening day is a signal of intent. Kohli said India were treating this game as the first of six Tests (with 5 against England to follow) and also played down talk of treating the WTC Final as a makeor-break event.

"We have been on a quest of excellence for a while now. We have come here for 6 Tests, till the end of the summer. We know our strengths well. We are thinking differently from those on the outside.
"This is one game. It is no more important than the first Test we played. It's not going to reflect anything (about the best team). Those who understand the game know what has gone over the period of last four-five years. If we win, cricket won't stop. If we lose, cricket won't stop."