Cash for query: Ethics panel 'recommends' Mahua's sacking from LS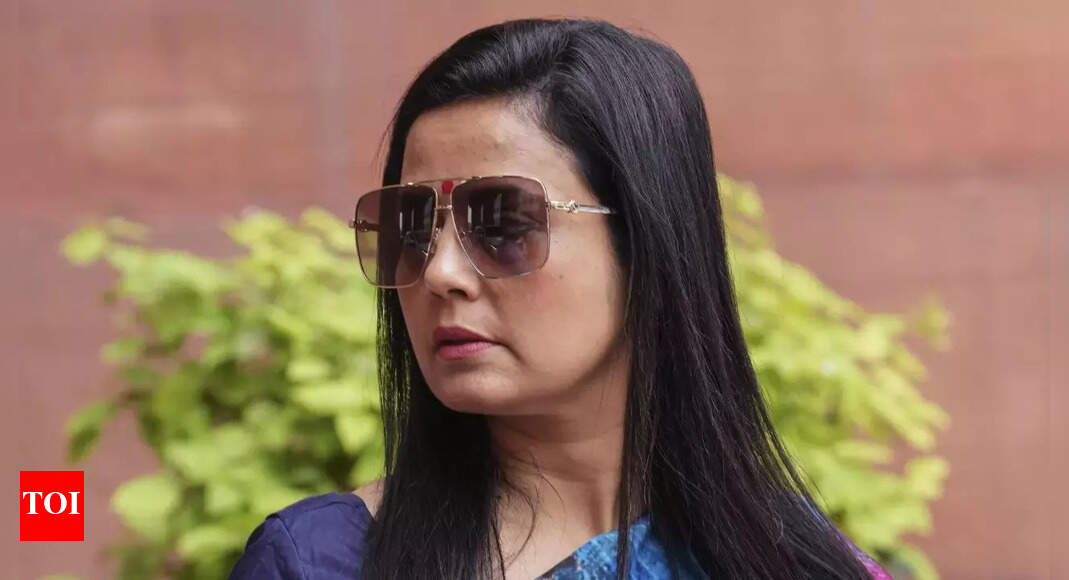 NEW DELHI: The ethics committee of Lok Sabha, which is scheduled to meet on Thursday to adopt its draft report on the cash-for-query allegation against Mahua Moitra, is learnt have recommended that the Trinamool Congress MP be disqualified from the lower House.
The decision, contained in a voluminous 500-page report that was circulated to members of the ethics committee on Wednesday, is learnt to be based on Moitra allowing a prominent offshore businessman to access her Parliament login and ask questions on her behalf, not only breaching parliamentary ethics as a result, but also compromising national security.
The ethics committee was mandated to examine the matter on the basis of a complaint by BJP MP Nishikant Dubey, who had alleged that Moitra raised questions targeting the Adani group at the behest of businessman Darshan Hiranandani in exchange for gifts.If the committee recommends to disqualify Moitra, it will set the stage for a fresh showdown between the treasury benches and the opposition parties and is likely to be litigated outside Parliament just as it will be protested inside the House, when the Speaker puts it to vote before Lok Saha in the winter session of Parliament.
Opposition sources claimed that the committee had firmed up a "templated" draft report without completing Moitra's examination, even as they questioned the competence of the ethics committee to recommend an MP's disqualification, claiming that a 'Code of Conduct for MPs', though it has been a subject of discussion since 2017, does not exist.
Instead of giving answers, she got angry: Parliament Ethics Committee Chairman Vinod Sonkar on Mahua Moitra's outburst and Opposition MPs' walk out
Sources also alleged that the ruling party was "forcing its hand" since it outnumbers opposition MPs on the ethics committee. As a result, opposition MPs are learnt to have decided to move dissent notes against the committee's recommendations.
The 15-member committee comprises six MPs from the opposition parties.
Sources said the committee has also recommended that BSP MP Danish Ali be admonished for making disparaging comments against the panel chief Vinod Sonkar, and subsequently going public with what transpired inside the meeting of the panel even when such discussions are meant to be confidential.
Mahua Moitra carries 3 handbags to hearing, making a statement of luxury amid bribery allegations
Moitra had appeared before the ethics committee on November 2. Along with opposition members of the panel, she "walked out" of the meeting. Opposition members raised questions over the line of questioning and alleged that "personal questions" were posed to the Trinamool MP.