I'll teach everyone Hindi: Shastri's epic response on next England coach query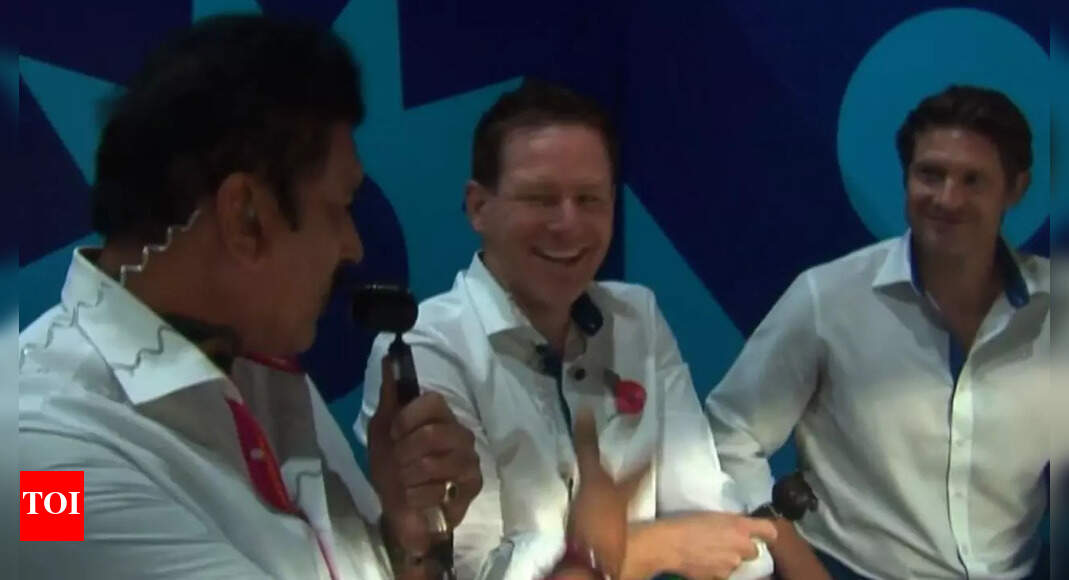 NEW DELHI: England on Wednesday finally had a win coming their way as they demolished Netherlands by 160 runs to snap their five-match losing streak at the World Cup.
England rode on Ben Stokes' maiden World Cup ton and an all-round performance from the bowlers to register their second win.
Having already been eliminated, the win came as a respite for Jos Buttler and co.amid some serious questions being raised over the team's performances in the tournament.
With skipper Jos Buttler and the coaching staff under fire, former India coach Ravi Shastri shared his willingness of becoming the next England coach.
Responding to a question from a fan during the England-Netherlands match, Shastri, in his own unique style said that it won't be a problem for him to coach the English side.
"Haan, humko bulao, hum sabko Hindi sikhayega. What I am trying to say is, yeah, most welcome. I'll teach everyone Hindi and some cricket as well, Not a problem," said Shastri to former England skipper Eoin Morgan in the comm box.
England have had a dismal ODI World Cup campaign in India as they are already out of the semis contention and are fighting to finish in the top 8 to secure a place in the 2025 Champions Trophy in Pakistan.
World Cup 2023: England clinches second victory in series, defeats Netherlands
Victory on Wednesday took England out of the bottom spot in the standings and pushed them up to seventh place. England will play their final World Cup game against Pakistan on Saturday in Kolkata.